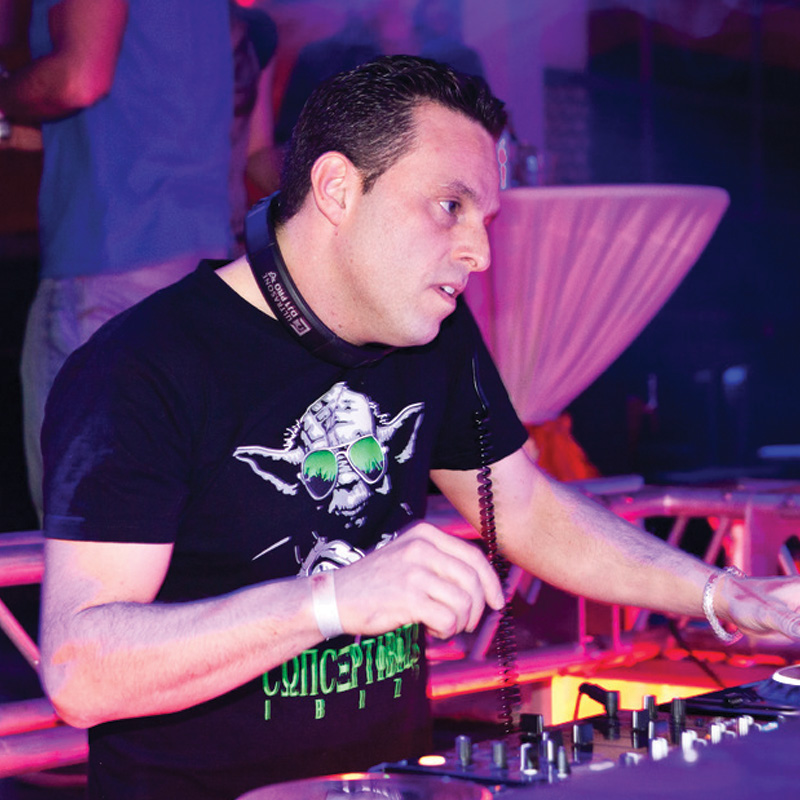 Biography
---
The Spanish dj and producer Alfredo Martinez Franco well known as DJ Maximo, was born in 1978 in Utrecht. His love for music started at a young age. Maximo is mostly inspired by his Spanish roots. While listening to Soul, Disco, Dance, Hip House, Flamenco and all kinds of world music, Maximo found his passion. He gave several workshops to friends that wanted to learn the basics of mixing.
Since 1994 he's in to House, Trance and Technomusic. At Midtown Records (Utrecht) he bought his first records en started mixing in his room. In his hometown Utrecht he spinned at many small parties like Innerspace, Club Question, Morning Mission, Club 151 (Utrecht). And later on at the bigger clubs like Lexion (Zaamdam), City Hall (Utrecht), Hemkade (Zaandam), Club Poema (Utrecht), The Livingroom (Amsterdam), Club Latido (Amsterdam), Happy Dayzz (Culemborg), Club Players (Zoetermeer), Little Sins (Germany, Belgium), Club Sunset (Almeria-Spain) and more. Nowadays also resident @ Decisions. He played with famous dj's such as DJ Jean, DJ Jose, Abel Ramos, Miss Wendy, Miss Monica, DJ Daviraz, Melvin Warning, Artento Divini and many others.
As the years went by, he developed himself in what he has become a true crowd dj that knows exactly how to make the crowd go wild. He's always in contact to feel and give people positive energy and satisfaction. Depending on the kind of party and crowd, he spins from House to Tribal, from Progressive to Trance, from Trance to Techno and from Techno to Hardhouse and everything in between. Being constantly creative and keeping on surprising is one of the characteristics of Maximo.
---